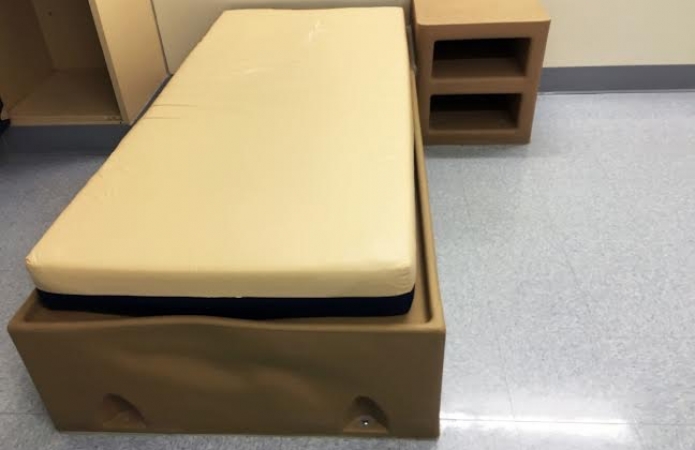 Relation to Beautiful Distress - Christiaan Bastiaans has participated in the Beautiful Distress artist in residence program at the King's County Hospital in Brooklyn, with support from the Mondriaan Foundation and Residency Unlimited.
The human condition is a recurrent theme in Christiaan Bastiaans work. In his most recent inter- disciplinary art project Pharmacy Deux Milles, too, the focus is on his unavoidable empathy and fascination with people who are forced against their will to find ways to survive; people who find themselves in a situation of total ruin; a state of humanity that has all but come to a standstill. The terminal phase in a slow, inexorable process that begins with a downslide and continues with falling further and further down, to end in decay and alienation, both physically and socially. This process of desecration, humiliation and exclusion, this eschatological process pursues its course irreversibly, step by step. Human dignity is peeled away to the core; names, titles, clothes are removed, and man is thrown back to what he in fact is. Back to his stark, earthly existence, like the animals, the worms, even the stones lying around. No more and no less. Read More.
About the artist - Christiaan Bastiaans (1951, Amsterdam) studied at the Amsterdam Gerrit Rietveld Academy, the Kyoto City University of Art and at New York's Pratt Graphic Centre. He began working with video in the mid-seventies, creating highly interdisciplinary installations combining video with sculpture and photography. The human condition is a point of perpetual fascination for him. Through his interdisciplinary projects and artworks he explores the theme of displacement. Christiaan Bastiaans seeks out those on the periphery, people adversely affected by their circumstances. These 'hurt models', as he calls them, have included victims of war, socio-economic crises and social isolation.
further information about Christiaan Bastiaans
Website Christiaan Bastiaans
Mentorprofiel Mondriaan fonds
about the residency
Residency Unlimited
Work in process: Your attitude has changed
press and articles
Pharmacy Deux Milles
Review metropolis M
Interview in Avrotros' Kunstuur met Bastiaans
Christiaan Bastiaans over BD